---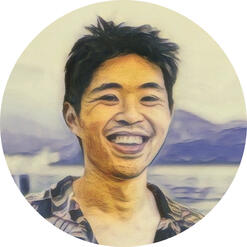 Danyo Pang
---
Language Learner OS
Organize Your Entire Language Studies and Unlock Your Learning
A personalized system to capture notes, vocab, resources, challenges, journals and goals all in one place.
---
What Other Learners Are Saying
Who is the Language Learner OS for?
The Language Learner OS is for language learners who want a more reliable system for organizing all your language learning notes, vocabulary and more, all in one workspace for efficient studying, tracking and learning.If you are serious about language learning and struggle with organization and forgetting, this is for you.
---
Never Forget Vocab
- Create flashcards with ease- Review flashcards quickly with built-in spaced-repetition system- Track progress and statistics to build habits and motivation
Track Your Studies
- Capture new vocabulary into one database from different study material- 4-Step Method to help consolidate & increase retention of new vocabulary- New vocabulary automatically converts into a flashcards for review
Plus More...
Set Monthly Challenges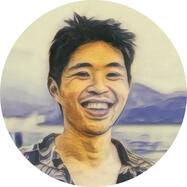 Track Language Goals
Language Journal
Daily Planner
---
Get the Language Learner OS Now
$129 $79
One Time Payment➕ All Language Learner OS features
➕ Tutorials and examples
➕ Lifetime updates
➕ Bonus: One free month of The Monthly Signs (monthly Chinese breakdowns)
FAQs
What is a Notion template?
A Notion template is any publicly shared page in Notion that can be duplicated. They allow you to duplicate other workflows and systems that you want to use.How does it work?
After purchase, you'll receive a link to duplicate the Language Learner OS into your Notion app. If you're new to Notion, I've included tutorials to help you get started.Do I need to pay for Notion to use a template?
No. You will just need a free account plan in Notion to use a template.Is this really worth $99?
By investing just $99, you can access the superpower of having an all-in-one workspace for your language studies. You'll have instant access to a robust system that would normally take up countless hours to build from scratch.Still have questions?
Still have questions? Send a message to my email danyopang@gmail.com
Copy Paste Speaking
Become Conversational in Chinese by Copying Native Speakers.
A proven, step-by-step system to help you start speaking with confidence even with limited vocabulary and no one to practice with.
Trying to decide if the Copy Paste Speaking course is for you?
Who, specifically, is this course for?
The Copy Paste Speaking Course is for Chinese learners who struggle with these thoughts:
- I don't feel confident speaking
- I don't have enough vocab to speak
- I don't have anyone to practice speaking with
- I can't hold a basic conversation
I felt this way for a long time, until I realized the solution.The problem is many learners waste their time learning vocabulary and unnatural sentences you will never use.The reason is that you want to become FLUENT when instead you should aim to become CONVERSATIONAL first.I know because I was this learner, I made this mistake many times.The fastest learners focus on learning from high-quality sources (ie. native speakers in real life conversations) and they COPY them and they start applying right away so it sticks.If you're learning guitar, you wouldn't start by creating your own music. You would start by playing covers of popular songs.It's the same with languages. You need to start by copying other native speakers.You need to get conversational first, then worry about fluency.If you are tired of being afraid to speak and want to start speaking with confidence, this course is for you.
---
Who is this course NOT for?
If you already have a framework for effectively understanding native speakers and having meaningful conversations, this course is probably not for you. If you are looking for a magic pill or to learn passively without doing any work, this probably not for you.This course is focused on building a system to get you to start speaking right away, to make mistakes and improve fast. It's the behind-the-scenes look at my personal system that helped me get conversational with native speakers in a 3 months. This is not some "hack" or "trick" course. It's focused on building a robust system to help you learn to start speaking faster and more effectively, but you still need to put in the work.